If you're looking for a smartwatch that offers a myriad of features to satisfy both parents and kids, the GizmoWatch is an excellent place to start. This kids' watch is like a basic smartphone for little wrists, geared toward ages 4 to 12. Equipped with GPS location and two-way communication via voice and messaging powered by Verizon's network, caretakers will enjoy the reassurance of keeping close tabs on children. Parents can set up GPS boundaries, geofencing, and automatic notifications for when kids travel outside of approved locations.
This smartwatch is convenient for little hands to manage, with a large touchscreen that provides notifications for 10 trusted contacts alongside game features and a step tracker to encourage activity. A wide, durable strap and water-resistant features make the GizmoWatch suitable even for young children who engage in more than a little rough-and-tumble play. The downside to the GizmoWatch's powerhouse of features is that it does lock you into using Verizon and requires a two-year contract.
While we've selected the best smartwatch picks that provide different types of activities for kids, there are also other devices worth considering. Because parents and kids may have different expectations about what they'd like a smartwatch to do, one of the following devices may be a better fit for your family's unique needs.
DokiPal
Want the Tesla of kids' smartwatches? Then the DokiPal is for you. Seeded from a Kickstarter project, the DokiPal was born to do it all. Superior GPS tracking and geofencing, two-way voice and messaging, an SOS button, and even the novelty of video calls make this device a standout for parental control. Kids will appreciate that this smartwatch has games, charms for customization, and a "class mode" to avoid distractions. Unfortunately, all these features have a price tag to match and springing for the required network plan will further pad the bottom line.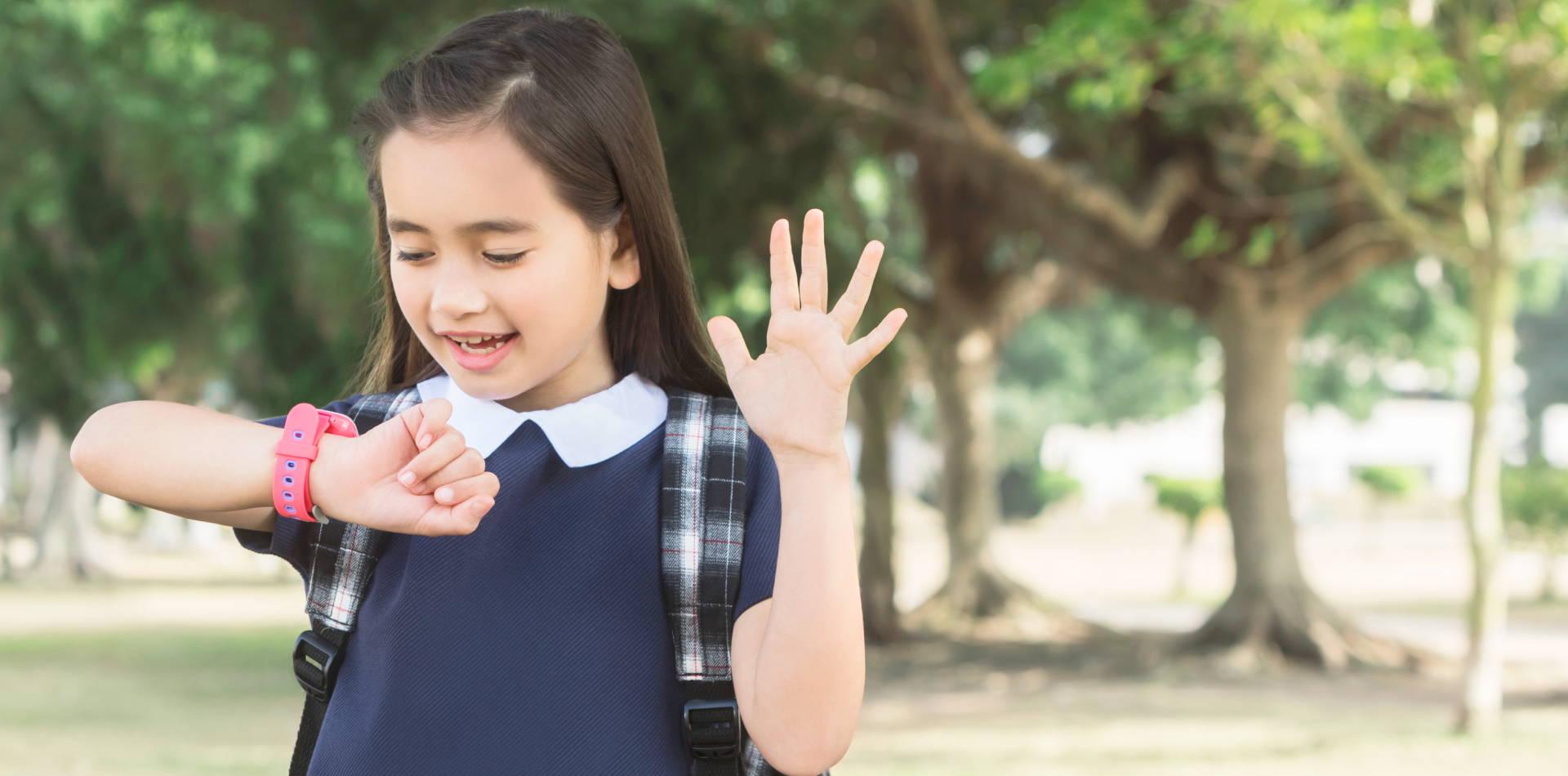 OJOY A1
For those who want all the functionality of the GizmoWatch without the commitment, the OJOY A1 is a good alternative. You'll get the same basic two-way voice and messaging and GPS location capabilities in a water-resistant, durable kids smartwatch. The OJOY A1 does count steps, but beyond that you won't find much interaction or games. This watch for kids also comes SIM-free, which means you'll need to secure a SIM card and a provider.
Garmin Vívofit Jr. 2
If you want to gamify fitness, the Vívofit Jr. 2 is the way to go. Superior waterproofing makes it safe for swimming, and a tough, adjustable band earns high marks for durability. This kid-themed fitness tracker has fun bands and corresponding games including Star Wars, Mickey Mouse, and Avengers. Garmin also snuck in features for parents like chore management and scheduling tools that make the extra cost worthwhile.